The weekend of 1-3 November proved to be a most fruitful mission for SISWP Federation President Anusha Santhirasthipam who held strategic development meetings with all 3 Singapore clubs as well as officiated a fabulous celebration of joint service projects and fund-raising Anniversary dinner of SI Singapore Garden City club and SI Singapore Orchid (Mandarin speaking) Club.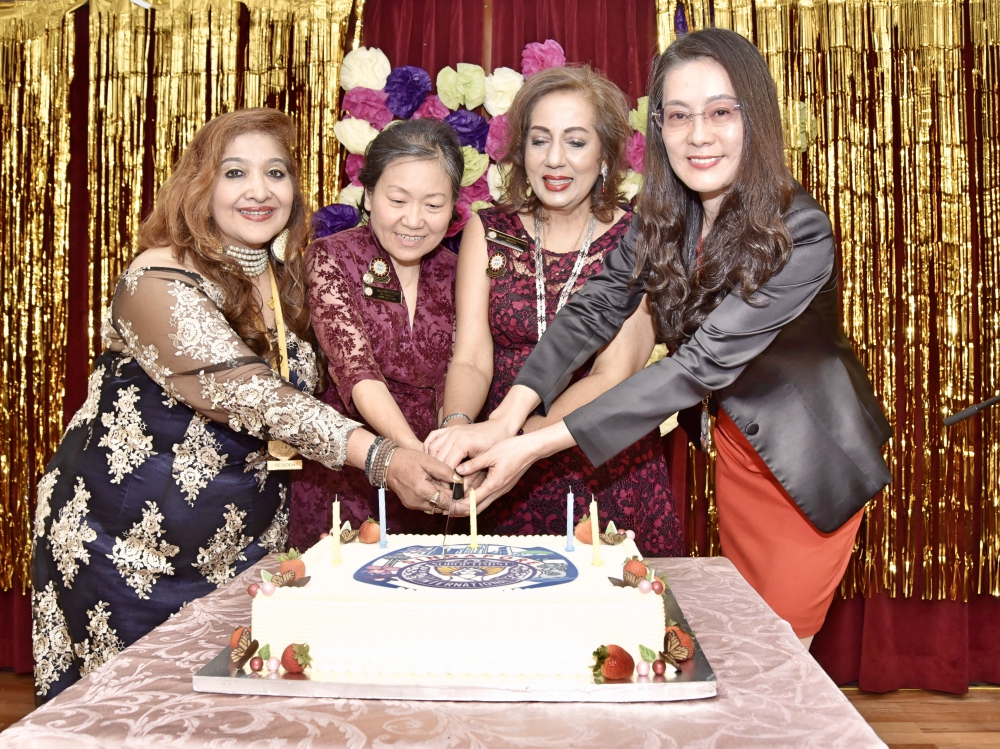 The dinner raised funds for the education and wellbeing of Myanmar refugee children, empowerment of marginalised women and for supply of reusable feminine hygiene products and sanitary care for poor African girls. Scholarships were given to several deserving young girls, and a donation was made for a cerebral palsy support group.
A meeting with SI Singapore Club Management team revealed their an extraordinary charitable giving spirit and think out of the box" creative strategies to fundraise for Federation Project Sanctuary Shelter fit-out as well as for ongoing capacity building programmes for earthquake victims under Soroptimist Makmur Indonesia Special Appeal.
SI Singapore Orchid and SI Singapore Garden City are keen to establish sustainable cross-border partnership projects. We had robust and passionate discussions as the focus was on how to expand programmes, improve publicity, raise brand profile and attract corporate support. Great enthusiasm, dedication and wonderful team spirit.

As always, the Singapore Soroptimists provide lovely home cooked meals during all our highly productive meetings.