Building Bridges of Partnership! Celebrating Women Ministers and Members of Parliament in New South Wales, Australia. Story by Anusha Santhirasthipam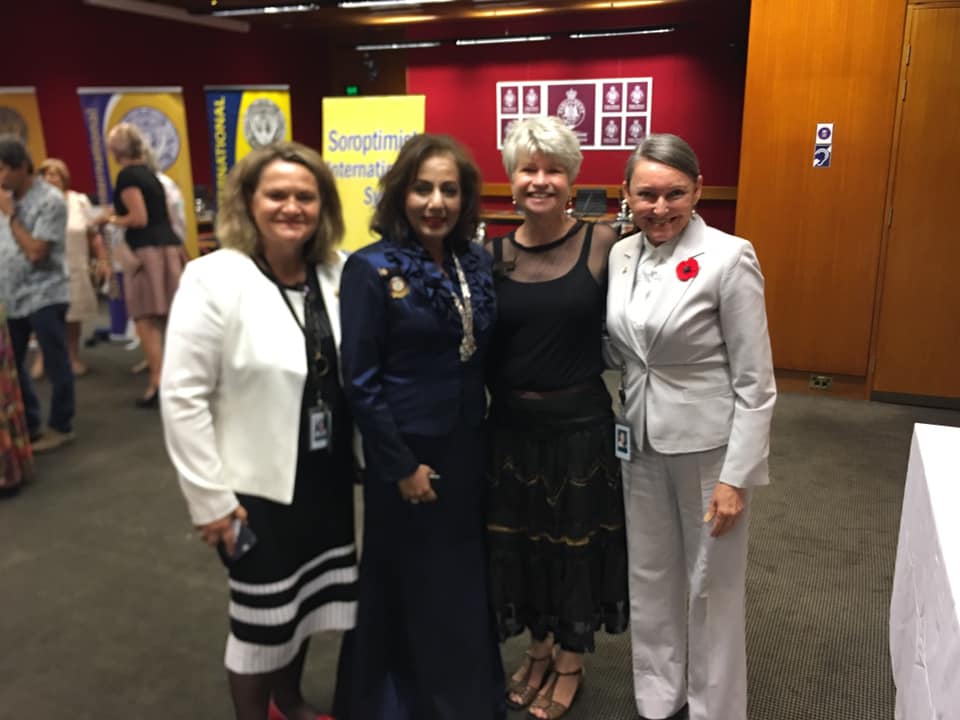 Congratulations to the Executive team and all members of Soroptimist International Region of New South Wales for this bold and brilliant initiative to engage with women in leadership and decision-making.
SISWP Region of NSW hosted "A Celebration of Women In Leadership in NSW" event at NSW Parliament House in Sydney on the 12th of November 2019.
This event was an opportunity to showcase the valuable work Soroptimists do in our communities, as well as to recognise the female members of the NSW Parliament and helped to strengthen our partnering with government at central and local constituency levels.
In my speech, I highlighted our global advocacy and law reform work on issues affecting women and girls, our worldwide networking and partnerships to deliver high impact solutions and programmes in line with sustainable development goals of the United Nations.
This event significantly raised our Soroptimist brand value and visibility in the corridors of power at Parliament House in Sydney, NSW.
Many MPs and a couple of Ministers dropped by to meet up with all of us. Parliament is still in session so many could not stay too long. But long enough to better understand and appreciate the strategic and significant transformative work of our Soroptimist clubs in the Region of New South Wales.
Please join me to congratulate all Soroptimists in New South Wales Australia for organising this great gathering and powerful initiative!