This decade was the time for Soroptimists in Australia and New Zealand to face challenge and set the wheels in motion to becoming a Federation of our own. The established clubs in Australia and New Zealand were still attached to the Federation of Great Britain and Ireland. Communication was a great challenge with correspondence often takening as long as 6 months from sending to receiving. Emerging futures leaders of SWP joined the organisation and joined with existing members to set the wheels in motion. We were on our way
Soroptimist International had previously implemented the idea of Presidential Themes. The themes for the 1950's decade were: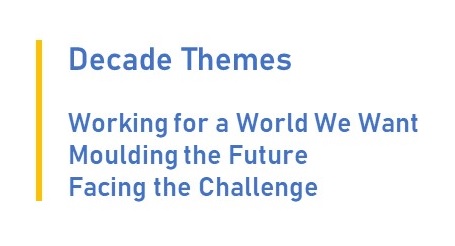 This decade would indeed see Soroptimists from the South West Pacific, moulding the future and facing many challenges.
Increasing Membership
Soroptimists in Australia continued to work on increasing membership with the chartering of 22 new clubs over the decade. 14 new clubs in NSW, 2 each in Victoria, Adelaide and South Australia, 1 in Western Australia and in 1955 the chartering of SI Canberra, a new club in Australia's Capital Territory.
Our Own Independence, could we....
Soroptimists began to think of some type of independence and our own Federation, the conversation was started by Mrs L Grady then secretary of the Divisional Union of Western Australia who wrote to the secretary the Melbourne club ( and one supposes of other clubs) dated November 1954.

"As there are to date some twenty Soroptimist Clubs in Australiasia, it seems an opportune time to initiate discussion re the formation of an Australian Federation. ……. Much preliminary work has to be done prior to an approach being made at the 1956 Convention (when permission would be sought) . The archives reveal that in the Annual Report of the Melbourne Club 1954-5 we can read that the Melbourne Club responded "After careful and thoughtful consideration by Club members, a unanimous decision was made against the proposal……."

At the charter of the SI Canberra club in 1955, the Divisional Union of NSW called a meeting of Combined Soroptimist Clubs of Australia, the main resolution passed at this meeting was the formation of the Co-ordinating Committee, the committee would consist of leading Soroptimists from each Australian state and a recording secretary. ( A leading Soroptimists was defined as the Divisional Union President).
Immediately after this meeting a meeting of the Coordinating Committee convened. A motion was called for a Chairman of this committee, after the first two nominations were declined Mrs Grace Rowley, President of NSW was elected. At this meeting it was agreed that all clubs were to supply a list of members, contact details and classifications and these would be compiled into a complete list to be sent to all clubs for sharing. The introduction of a 3 monthly newssheet was introduced. All clubs were asked to contribute 2 pounds 2 shillings for the financing of the Co-ordinating Committee.
The wheels were in motion…..
First Australian Conference of Clubs
Our formadable forebearers were at work, one of the first items on the agenda was the First Australian Conference of Soroptimist Clubs which was held at the Adelaide University from 31st March to 2nd April 1956.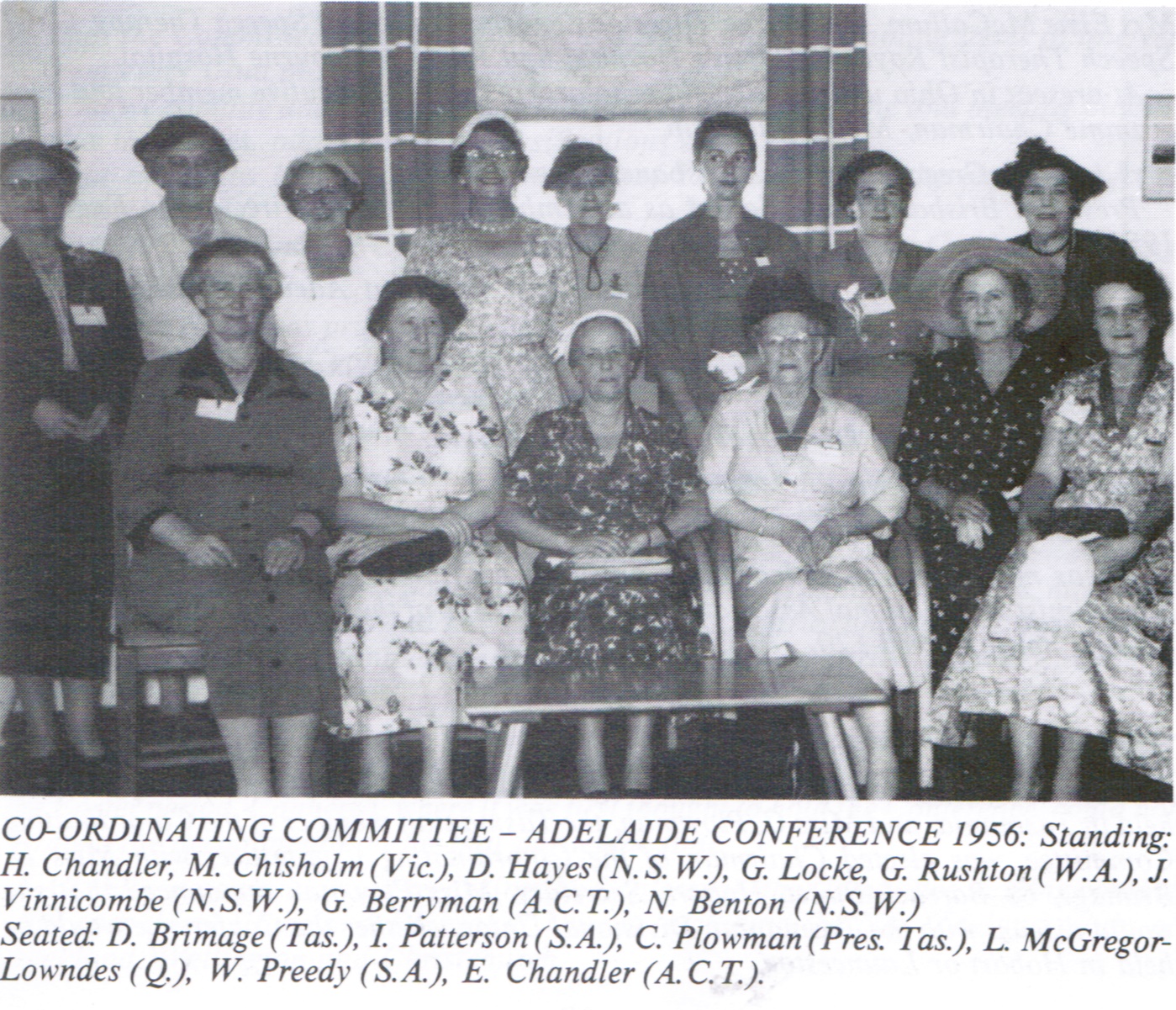 Presiding at the Conference was the Acting Chair of the South Australian Divisional Council, Miss I. Patterson.
The format of the conference was very similar to how SISWP conferences are still run, time for fellowship in the evenings, committee meetings and business meetings.
The archives reveal 16 resolutions were passed, some of them being: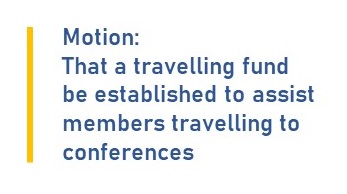 General Motions:
That a Federation of Soroptimist Clubs of Australian and New Zealand be formed in time for presentation of an application to the International Congress of the Soroptimist International Association in 1960
That greater emphasis should be placed on service
That Soroptimists be encouraged to wear their membership badge daily
That a travelling fund be established to assist attendances at Conferences in the various states.
Advocacy Motions:
That this Conference of Australian Soroptimist Clubs recommends that the question of granting Australian citizenship to Aborigines be given consideration
That consideration by Clubs be given to the inconsistency between the retiring ages from women and for men
That Soroptimists endeavour to mould opinion towards the non-exploitation of children and to make investigations into legislation in their own States which affects employment of children; also that any specific cases of exploitation should be made known
First New Zealand Conference of Clubs
April, 1956, the Divisional Union of New Zealand comprising of three clubs held its first conference in Lower Hutt, New Zealand, the conference was chaired by Miss Lovell Smith. Miss Betty Loughhead read out a report from the Adelaide Conference dealing with the formation of a Federation. It was agreed that a Federation of clubs of Australia and New Zealand would strengthen the bonds between these two countries, and would firmly establish Soroptimism in this part of the world, and could it be possible that clubs may be founded in some of the other Pacific Islands. It was not until September 22nd that the New Zealand Divisional Union secretary informed the Australian Co-ordinating Committee "that the Divisional Union of New Zealand Soroptimist clubs is prepared to support the application for Federation with the Australian Clubs in 1960, and suggested that the title be Federation of Australia, New Zealand and other Pacific Countries."
World Stage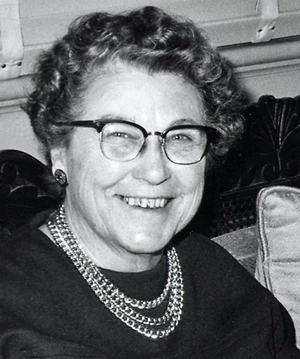 Soroptimists were making their mark at the United Nations, in 1956 Miss Ruth Gibson (pictured right), Chairman of the Divisional Council of South Australia, whilst also holding office as the national presidency of the Australian National Council of Women (1953'1956). read more about Ruth here and here Ruth had been appointed Australian representative to attend a meeting of the United Nations Status of Women Commission in Geneva. Australian Soroptimists advocating for human rights.
August 1956, New York saw 1,100 Soroptimists, representing 24 countries, 1070 clubs and 32,636 members come together for the Fifth International Convention. Soroptimists from Australia and New Zealand were represented by Miss Kathleen Rose a member of SI Launceston. Miss Kathleen Rose whilst attending the SI Convention in New York, held discussions on what would be involved in becoming a Federation (numbers, finance, obligations, travel time and costs, submitting a report to the 1957 Hobart Conference.
How long do we fight for …. Soroptimists never give up.
At the 5th SI Convention, (1956) increased relations with the United Nations prompted delegates to adopt a formal resolution to secure women's rights in respect of equal access to education' equal economic opportunity' equal pay for equal work' and equality between parents in respect of their children. This resolution is as relevant today as it was 60 years ago. We continue to be a 'global voice for women".
"
1958 Melbourne Conference, two Soroptimists from New Zealand Ruth Evans and Dorothy Lye journeyed by air to Melbourne to learn at first hand what would be expected of each and every Soroptimist if eventually the vision of a Federation in the South West Pacific were to be achieved. Remember that Miss Kathleen Rose had begun talks with SI on what the pathway would be like.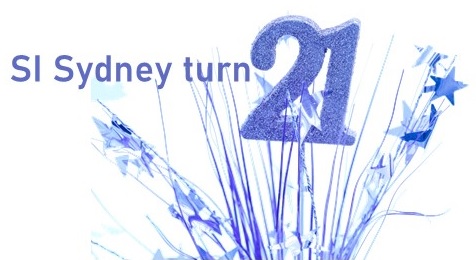 In our 21st year of Soroptimism in Australia, with a set of rules agreed to by SIGBI, the Co-ordinating Committee was an officially recognised body within the Federation of Great Britain and Ireland. The road is now sealed and we are on our way….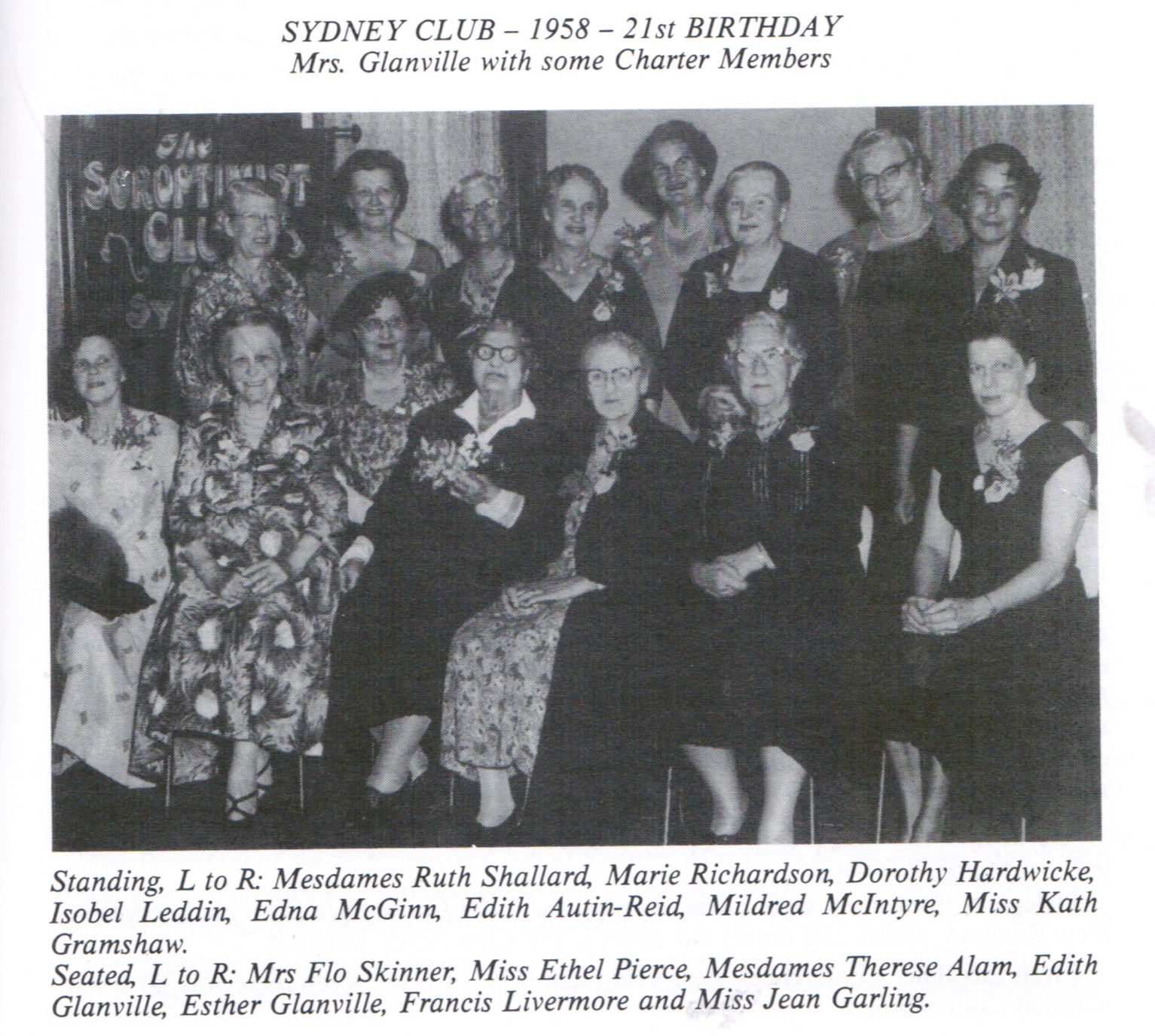 Soroptimists though the SI Sister Club activity wanted to help members and understand the difficulties that Soroptimists were facing in other part s of the World. Exchange visits with Clubs in Africa, the West Indies and Europe became more frequent. This was the forerunner to Soroptimist Friendship Links.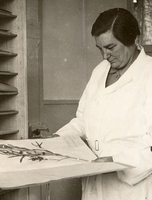 During this decade Dame Margaret Blackwood returned from England to Melbourne to take up a appointment in the botany School at the University of Melbourne. Dame Margaret Blackwood was one of the first women of her generation to take up science. Margaret continued to build her international reputation with her work in plant cytology and genetics, but she also took a great interest in the education and women, being involved with many groups and committees including for nearly 40 years she was a member of Soroptimist International. In 1957-1959 she was President of the Soroptimist Club of Melbourne and from 1957-1958 she was Australian Chairman of the Soroptimist International Association, also in 1959 she was elected to sit as a member on the S.I.A Advisory Commitee for Extension, the committee could see that Australian and New Zealand would play a major part in taking Soroptimism to the Far East.
In honour of this remarkable pioneer, there is a Dame Margaret Blackwood Soroptimist Scholarship, presented each year at the University of Melbourne. This scholarship provides up to $10,000 in support of female graduate research students in the Faculty of Science in the disciplines of plant, animal or viral genetics, the latest scholarship closes on the 7th of March 2021.
Our UN Growth

Programme of Service was developed in each Federation, this decade saw Soroptimists work and advocate for refugees. Violet Parks, chair of the International Goodwill and Understanding Committee encouraged Soroptimists to support the 1960 UN World Refugee Year, and involvement in the agencies of the United Nations. Soroptimists were improving their knowledge of the UN. SI was granted consultative status at UNESCO, Tina Wind of the Netherlands Union, became the Soroptimist observer to UNESCO, providing reports to the Federations on problems and action.
How little some things change - This extract from "the History of Soroptimist International", first published in 1995 quotes, " If many members even now experience difficulty in relating club work to the vast United Nations organisation this perhaps is because they do not understand that as a non-governmental organisation with consultative status Soroptimist International has the opportunity to make their voice heard directly but that 'voice' comes from the concerns of the club members as expressed in their programme work and in the reports they end to Programme Coordinators, the Database and therefore our representatives to the UN. "
Meetings, Formalities and Dress
Over this decade it can be noted that women attending meetings wore hats and gloves. Desses and business suits were the order of the day, definitely no slacks. Dinner and conferences meant formal attire, with men in dinner suits and women dressed in their finest long gown and gloves. Minutes were recorded on a reel to reel tape recorder, or by hand writing in minute books.

Many members smoked cigarettes and there were dark mutterings when the Council declared that Conferences would be smoke free, once again Soroptimists were able to see into the future. Correspondence was via what we call snail mail, telephone conversations were very expensive so much discussion was done via letters, corresponding with SIGBI could take up to 6 months to get a reply.
Club Projects
The history books tells us about 3 club projects from the decade. If you know of more please share with us.
SI Melbourne 1950 - donated four sets of table tennis and balls to the Female prisoners at Pentridge", the Matron wrote "thank you for the 4 sets of table tennis with balls, magazines and books, just in time to give a great deal of extra job to our girls and women over the Christmas and New Year Period. "
SI Melbourne ' 1954-63 furnished a room at Travellers Aid Society of Victoria for use of a girl badly in need of an opportunity to rehabilitate herself ' such lass to be nominated by the club. The club paid 4 pounds a week for board or made up the difference if the girl is paying some of it herself. Occupancy to be for one month with possibility of extension. There were some teething problems, Girls were possibly coming from a term of imprisonment, or a term in hospital. Only a few did not succeed in getting re established.
SI Mornington Peninsula 1958 - Continuation in personal service to the deaf children at Portsea and work with the Brotherhood of St. Laurence. Clubs purchases books for boys at the Menzies Boys home. Idea was that the books should form a library but felt the boys appreciated having books of their own. This project continued for over 50 years.